Video Transcript:


A question that I often get is what cards
do you have in your wallet. Since things change so often in this hobby,
I thought it would be good to step back and review the cards that I'm using right now
in 2019. Hey, how's it going everyone? It's Ernest from Trip Astute. If you're in the US, hope you had a great
4th of July. In this video, we're going to review what
credit cards have stayed in my wallet, which ones are new, and which may be leaving soon. The last time I did this sort of video was
at the end of last year, so I thought it would be good for me to do another one at the mid-year
point.
Of course, we all have different lifestyles
and spending patterns, but I think hearing what others are carrying and why can help
inspire others, especially if you have similar spending patterns or goals. But first, if you're new here, welcome to
our channel. Trip Astute is a travel channel that is focused
on sharing ways to make travel easier, affordable, and more enjoyable. Traveling can be stressful and expensive,
so we're looking for ways to help you maximize your experience through travel tips, points
and miles, and innovative gear. If that sounds interesting to you, please
consider subscribing. To start off, we'll cover the newcomers
in my wallet this year. 1. Chase Ink Business Unlimited: I already have
the other two Ink Business cards, so I thought I'd get the third and final card. It came with a 50,000 point welcome offer
with no annual fee, so it seemed like a great deal. Also, I seem to be putting the majority of
my business spending on this card now.
Since a lot of my expenses for Trip Astute
are around technology products and services, this seems like a better card for those purchases
in terms of earning points. Also, in case you're wondering, when I applied
for the card, I didn't get an automatic approval. It took about two weeks for me to hear the
approval status change when calling the Chase status line. I got a $3000 credit limit too, which wasn't
much, so I ended asking to have some of the credit line moved from my other Chase business
cards.
2. American Express Blue Business Plus: I wasn't
planning to get this card, but I received a targeted offer from American Express for
20,000 Membership Rewards points. I decided to get it since I'm also earning
Membership Rewards points with my Gold Card. I also figured that if I decide to cancel
the Gold card, then it this would be a great card to have in order to retain my Membership
Rewards points. Despite my crazy planning and strategy, it
is a great business credit card with its 2X points on all purchases and no annual fee. 3. Citi Dividend: If you've seen our rotating
bonus categories videos, you'll know that I now have this card. The card is not available for new applicants,
but it is available as a product change. Since I had a Citi Double Cash card that wasn't
being used, I figured I would product change it to the Citi Dividend to take advantage
of the rotating 5% cash back categories. Apparently, Citi will allow you to convert
most of their cards to the Dividend card. Even co-branded and Thank You rewards cards
seem to be eligible for conversions. This might be a consideration if you have
a Citi card that you want to cancel or downgrade.
4. American Express Blue Cash Everyday: This
is another card that was a result of a product change. I used to use the American Express Blue Cash
Preferred for all my grocery and fuel expenses since it earns 6% on groceries and 3% on fuel. However, since I got the American Express
Gold Card, that's become my primary card for groceries. Though this might change before the end of
the year. It depends on whether I'm going to keep
the Gold card, which I'll touch on later in this video. And now, here are the cards that have become
a regular part of my everyday carry this year: 1. Chase Sapphire Reserve: No surprises here. You all know how much I love Chase Ultimate
Rewards points. I still get a lot of value from my Sapphire
Reserve. The $300 travel credit is very easy to redeem,
so it makes the annual fee feel more like $150.
Plus, I have to admit that having the Priority
Pass lounge benefit has been very useful when traveling. In fact, I've even had a chance to use the
restaurant credit a few times at the airport. The $30 credit per person is a great perk
and really helps to offset the annual fee, along with all the other benefits from the
card. Some of you might be wondering why I would
continue to keep the Sapphire Reserve when I have the American Express Gold for dining
out purchases. It's a good question, and it's an area
where I honestly feel a bit conflicted. Since I'm not 100% sold on keeping the Gold
card after my first year, I wanted to keep the Sapphire Reserve. Plus, the travel bonus category is valuable
to me, along with the lounge benefit.
I know that many people have had problems
with lounges claiming no additional capacity for Priority Pass members. However, we've still managed to maximize
the benefit and save money on food or drinks while traveling. 2. Chase Ink Business Cash: This is a powerhouse
business card that I love. I have another small business that I run,
so I use the Ink Business Cash for all those expenses. I also charge my internet and streaming services
on this card since it earns five points per dollar on purchases from office supplies stores,
internet, cable, and phone services.
This card easily earns me over 1000 Ultimate
Rewards points per month with just my normal spending, and it doesn't have an annual
fee. I've also been driving a lot more for work
with my new job, so this has become my primary fuel card since I've been filling up my
tank at a Costco Gas near my office. 3. Chase Freedom: This is another workhorse in
my wallet. In fact, this is my favorite rotating bonus
category card since it also earns Ultimate Rewards points. There are always a few quarters during the
year where I'm able to earn 7,500 Ultimate Rewards points. Since the card has no annual fee, it's definitely
staying in my wallet. 4. Chase Freedom Unlimited: This is my go-to
card for most of my non-bonus spend. Like the Ink Business Unlimited, it only earns
1.5X points on all purchase. But since I can redeem each point at 1.5 cents
using my Sapphire Reserve on the Chase Travel Portal, the Freedom Unlimited has an adjusted
earning rate of 2.25%. If that doesn't make any sense to you, check
out our points value video for more information. 5. US Bank Cash Plus: This is another 5% rotating
bonus category card.
However, the catch is that you get to pick
your 5% categories every quarter. It also has some 2% categories where you can
earn unlimited cash back. I primarily use it to earn 5% on my gym membership. You can also use it to earn 5% on home utilities. It's a great card to have to fill in some
of the bonus category gaps in your card collection. Oh, and if you're wondering whether I prefer
points or cash back, I generally prefer to earn points. However, when I do earn cashback, I like to
allocate it toward my travel budget. 6. Discover It: Like the Chase Freedom and Citi
Dividend card, the Discover It earns cash back on rotating bonus categories. It's not one of my favorite cards, but it
does have useful categories and I've had it for a long time.
Ok, so those are the cards that I actually
carry in my wallet. However, I do have a bunch of other credit
cards that I don't necessarily carry with me all the time, but keep active since I get
some kind of benefit or reward with them. Here a list of cards that I have as well: 1. Chase IHG Rewards Club Select: I've covered
this card in many of our videos. I keep it because I get Platinum Elite Status
with IHG, and more importantly, a free anniversary night certificate as part of my $49 annual
fee.
These two perks are worth so much more than
the annual fee. Chase is trying to get me to upgrade to the
new IHG Rewards Club Premier card, but honestly, I don't feel rushed to do it. There are a few compelling new perks, like
the free night when you redeem points for stays that are four nights or more. However, I don't want to pay the $89 annual
fee right now. That may change in the future when we start
planning our trips for 2020. The next card on my list is the Chase Hyatt
card. I still have the older Hyatt card which has
now been replaced by the World of Hyatt card. Like the IHG Rewards Club card, the older
card provides a bump in loyalty status and a free night every year with an annual fee
of $75. The World of Hyatt card offers additional
perks and benefits at $95 per year.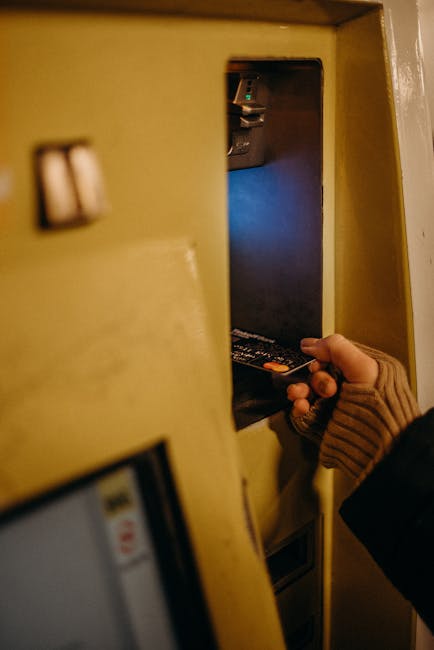 There are a ton of awesome hotels in Hyatt's
portfolio where you can use your annual certificate. Since I can almost guarantee that I'll get
a room for more than the value of the annual fee, it's worth me keeping this card. Also, a lot of people have asked me whether
I prefer the IHG Rewards Club Premier or World of Hyatt. For me, they are both great cards to have.
The way I see it, the IHG Rewards Club Premier
gives you a more valuable status upgrade and redemption perk, though I tend to avoid transferring
Chase UR points to my IHG account since the points tend to hold less value. The opposite seems to be true for Hyatt. The status bump doesn't get you much, but
I'm more likely to transfer Chase UR points over to Hyatt since I can get fairly decent
award redemptions with my points.
Next is the Chase United MileagePlus Explorer
card. I never use this card, but I keep it for the
lounge passes, free check-in baggage, priority boarding, and additional award availability. If you have this card, you'll actually see
more award seat availability for flights when redeeming points. To me, these benefits are worth the $95 annual
fee. I've contemplated getting rid of this card
for a while, but the additional award availability and perks keep me from canceling it.
Lastly, I do have two USAA credit cards that
are also in the drawer. I got both of these credit cards when I was
a cadet in college. The only reason I even keep these cards is
because they are my oldest credit cards, so canceling them would probably affect my credit
score since it would decrease my average age of accounts. And sadly, there are three credit cards that
are on the chopping block this year. I haven't actually canceled these cards,
but I'm trying to decide how I'm going to move forward. In fact, I'll probably only cancel one of
them, so I'd love to get your opinions on which I should keep.
The first card that might be leaving is the
American Express Gold Card. I know I keep hinting that I'm going to
cancel the Gold card, and I have to admit that I'm leaning in that direction. It's mostly because I really prefer Chase
Ultimate Rewards points. Even though I can earn more points with the
Gold card, I am just less excited about earning Membership Rewards points. I know I might be crazy, but I just prefer
the flexibility that I get with Chase's Ultimate Rewards. Also, while I like having a strong reason
to go to Shake Shack every month, I don't know that it's something that I would normally
do. In fact, I'm just not a fan of how American
Express structures their credit redemptions. I just find them harder to use for my lifestyle. So, sadly, this card is probably going to
be canceled this year. That means that I'll likely product change
the American Express Blue Cash Everyday back to the Blue Cash Preferred and make it my
primary grocery and fuel purchase card.
Even though it earns cash back instead of
points, I can put it toward our travel budget. The second card on the chopping block is the
Chase Ink Business Preferred. This was my primary business card for Trip
Astute. Though to be honest, I'm not sure I am going
to keep it. I've shifted most of my business spending
onto the Ink Business Unlimited, which seems to be a better fit for my business spending
patterns. There are two reasons I am hesitating with
canceling the card. One is that I do like the cell phone protection
offered by the card. I've never used it, and I'm usually careful
with my electronics, so it might not make sense for me to pay the annual fee just for
this perk. The second reason is no foreign transaction
fees. A few of my business expenses for storage
and website plugins are outside the US, so I'd much rather have the charge on a card
that doesn't have foreign transaction fees. The other card is the Chase Southwest Rapid
Rewards Premier Business.
This is another card that I'm just not using. I got it since I wanted to extend my Southwest
Companion Pass another year, and the welcome offer points counted toward the qualification. The good thing is that the card has an annual
benefit that mostly offsets the $99 annual fee. However, with the new Southwest Rapid Rewards
Performance Business card that just came out, it might be worth canceling this card and
applying for the new one. I like that the new card has some overlap
with the Ink Business Preferred in bonus categories, and I think I could use the upgraded boardings
and inflight wifi credits.
My original plan was to cancel the Ink Business
Preferred and keep the Southwest Rapid Rewards Premier Business card instead since it doesn't
have any foreign transaction fee. Though now that the new card is out, it's
complicated things a bit more for me. If you have any thoughts or suggestions on
what I should do, I'd love to hear it. And that's my wallet wrap up for July 2019. I'm thinking of doing a review of Fiona's
wallet as well. She's not as hardcore as me when it comes
to maximizing points, so I think it might be fun to look at what cards she uses and
how we navigate earning points when we have different levels of interest in this hobby.
If that's something that you'd want to
see, let us know. Also, I'd love to hear what cards have joined,
stayed, and left your wallet this year. If you're interested in applying for a credit
card, we would love it if you used our link in the video description or on our website. It's an easy way to support our channel,
especially if you've found our content to be valuable and helpful. Also, if you need any help with picking the
right credit card or developing a card strategy, sign-up for our free card consultation service. You basically fill out a questionnaire and
schedule a 15-minute video or audio call with me to review your recommendation. As always, we hope you enjoyed the video and
found it useful. If so, please give us a thumbs up and consider
sharing the video with others. It really helps us with growing our channel
and community.
Until next time, travel safe and travel smart..
As found on YouTube – Creative Commons License
License: Creative Commons